---

We're always looking for great people!
Popular Authors
DEMELLO, ANTHONY
AWARENESS - The perils and opportunities of reality (Paperback Item #86728) $14.95
WELLSPRINGS - (8 Cassettes/Binder Item #71797) $42.50 (Paperback Item #88522) $11.95
SADHANA - (12 Cassettes/Binder Item #71776) $57.50 (Paperback Item #82581) $11.95
SONG OF THE BIRD - (Paperback Item #82613) $12.95
TAKING FLIGHT - A book of story meditations (Paperback Item #95532) $12.95
WAY TO LOVE - (Hardcover Item #89840) $17.00 (Pocket Edition Item #96373) $6.95
WAKE UP TO LIFE - (12 Cassettes/Binder Item #72487) $57.50 (Cassette 1 Item #75082) $5.95 (Cassette 2 Item
#75035) $5.95
DEMELLO SATELLITE RETREAT - (4 Cassettes/Binder Item #72488) $22.50
REDISCOVERY OF LIFE - (2 VHS' Item #*TM-S9930) $41.95
ONE MINUTE WISDOM - (Paperback Item #80255) $11.95
MORE ONE MINUTE NONSENSE - (Paperback Item #90419) $10.95

DEPAOLA, TOMIE
The world through Tom dePaola's eyes is one of laughter, love and hope. Tomie was born in Meriden, Connecticut in 1934. Drawing upon his childhood experiences, he writes and illustrates books for children. Teachers acclaim his work! His books are published in over 15 countries...and although they are written with children in mind, people of all ages enjoy his style. Tomie also draws on his Italian and Irish background for the inspiration and guidance for his many stories about life. He has written many stories and has illustrated nearly 200 books.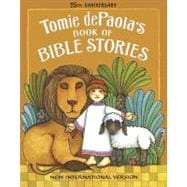 BOOK OF BILE STORIES - People and places of long ago are depicted in this beautifully illustrated collection of Bible stories. Tomie dePaola captivates audiences both young and old with his unique art & style. Hardcover. (Item #97284) $27.99
MARY THE MOTHER OF GOD - (Item #87466) $16.95
CLOWN OF GOD - (Item #81792) $7.00

GIRZONE, JOSEPH
JOSHUA - (Paperback Item #90919) $12.00
NEVER ALONE - (Paperback Item #81150) $11.95
JOSHUA & THE CITY - (Paperback Item #83039) $12.95
JOSHUA AND THE SHEPHERD - (Paperback Item #80461) $12.00
JOSHUA AND THE HOLY LAND - (Paperback Item #95457) $12.00
JOSHUA AND THE CHILDREN - (Paperback Item #94307) $12.00
JOEY: The Story of One Boy's Relationship with God - (Hardcover Item #81229) $18.95



HAHN, SCOTT & KIMBERLY
Reasons To Believe: How To Understand, Explain, and Defend the Catholic Faith
by best selling author Scott Hahn

This book unravels mysteries, corrects misunderstandings, and offers thoughtful, straightforward responses to common objections about the Catholic faith.

Bestselling author Scott Hahn, a convert to Catholicism, has experienced the doubts that so often drive discussions about God and the Church. In the years before his conversion, he was first a nonbeliever and then an anti-Catholic clergyman. In REASONS TO BELIEVE, he explains the "how and why" of the Catholic faith—drawing from Scripture, his own struggles and those of other converts, as well as from everyday life and even natural science. Hahn shows that reason and revelation, nature and the supernatural, are not opposed to one another; rather they offer complementary evidence that God exists. But He doesn't merely exist. He is someone, and He has a personality, a personal style, that is discernible and knowable. Hahn leads readers to see that God created the universe with a purpose and a form—a form that can be found in the Book of Genesis and that is there when we view the natural world through a microscope, through a telescope, or through our contact lenses. At the heart of the book is Hahn's examination of the ten "keys to the kingdom"—the characteristics of the Church clearly evident in the Scriptures. As the story of creation discloses, the world is a house that has a Father, a palace where the king is really present. God created the cosmos to be a kingdom, and that kingdom is the universal Church, fully revealed by Jesus Christ. Hardcover, 196 pages. (Item #88651) $

22

.95
NEW!


The Catholic Study Bible:

Thessalonians, Timothy, and Titus
b

y

Scott

Hahn

, Curtis

Mitch

, Dennis Walters


Scott Hahn and Curtis Mitch present insights and inspiring commentary on Thessalonians, Timothy and Titus in this latest volume of the Ignatius Study Bible series. Containing Bible study helps and tools, in addition to the Hahn-Mitch notes, they include insights from the Church Fathers, topical essays, word studies and charts, study questions, maps, and a cross-reference section.

63 pages, paperback (Item #88686)

$9.95
ROME SWEET HOME: The Conversion Story of Scott and Kimberly Hahn - Scott Hahn (Item #91816) $15.95
CATHOLIC EDUCATION: HOMEWARD BOUND - A Useful Guide to Catholic Home Schooling - (Item #82646) $17.95
CONVERSION - (VHS Item #75856) $24.95
HOW TO STUDY THE BIBLE - (4 Cassette Set Item #78643) $24.95
FATHER WHO KEEPS HIS PROMISES - (Item #93001) $13.99
EUCHARIST: SOURCE & SUMMIT OF THE CHRISTIAN LIFE - (Item #79988) $23.95
CALLING CATHOLICS TO BE BIBLE.. - (Cassette Item #74030) $19.95
PROTESTANT MINISTER/CATHOLIC... - (Cassette Item #75170) $6.95
ANSWERING COMMON OBJECTIONS - (5 Cassette Set Item #75670) $28.95
NEW PENTECOST - (4 Cassette Set Item #76262) $22.95

HAYS, EDWARD
Edward Hays is an internationally known author in areas of contemporary spirituality & discipleship. He is the author of 22 books on prayer and spiritual life. He was ordained a priest of the Archdiocese of Kansas City, KS in 1958. He was in parish ministry for 13 years, 7 years of which were serving the Pottawatomie Native American Indians at Mayetta, KS. After an extended pilgrimage to the Near East & India, he became director of a contemplative prayer lay community for 22 years. He is presently writing, involved in pastoral care, and a priest/chaplain in Lansing, KS.

<![if !vml]><![endif]>
A Book of Wonders
by Edward Hays

Does it sometimes seem that the wisdom of the ages is aged?

The Templeton Foundation recently awarded the University of Chicago nearly three million dollars to orchestrate research that answers this question: Is there a new viewing of wisdom for the twenty-first century, or is there really nothing new under the sun?

Pulling from an eclectic array of "sage instructors," best-selling author Edward Hays articulates 366 daily wonderments through such sources as Sherlock Holmes, Taoist teachers, and Mickey Mouse. Peculiar and poignant in equal amounts, this book of daily reflections is Ed Hays unplugged and spurs us to find delight and wonder in the ordinary.

(Item #

81435) $18.95

Chasing Joy: Musings on Life in a Bittersweet World
by Edward Hays
Father Hays provides seekers with a guidebook for the adventuresome pursuit of happiness in this book featuring forty reflections on how to find joy, no matter what hand life deals us. Joyful living is our God-given right & responsibility according to Hays. Something for every person of faith! Paperback (Item #88675) $13.95

The Lenten Pharmacy
Daily Healing Therapies
by Edward Hays
Experience Lent in a whole new way with a daily trip to The Lenten Pharmacy. In this imaginative collection of Lenten reflections, Father Edward Hays invites us to focus on Jesus the Healer. Each daily prescription encourages us to explore our lives, embrace goodness, and open ourselves to the wholesome spiritual healing Jesus offers. Featuring enchanting art by Father Hays and appropriate for any year. 128 pages. Paperback. (Item #87778) $12.95
GOSPEL OF GABRIEL - New! A contemporary rendering of the 4 traditional Gospels. Using prose & poetry, Hays represents Gabriella's gospel as good news that speaks to issues that face third millenium churches. (Paperback Item #89742) $15.95
FEATHERS ON THE WIND - Learn to worry less with these lighthearted meditations. The reflections are brief, but promise insight on how to live in reality and in the providence of God's Spirit. (Paperback Item #81403) $11.95
PRAYERS OF THE PLANETARY PILGRIM - A prayer manual with creative morning and evening prayers for each of the four seasons. (Paperback Item #92667) $16.95
PRAY ALL WAYS - (Paperback Item #86473) $12.95
SECULAR SANCTITY - (Paperback Item #86475) $10.95
ETHIOPIAN TATTOO SHOP - (Paperback Item #86476) $12.95
ASCENT OF THE MOUNTAIN OF GOD- LENTEN - (Paperback Item #86906) $14.95 (Lenten Retreat Cassette Set Item #75961) $29.95
LENTEN LABYRINTH: DAILY REFLECTIONS FOR THE JOURNEY OF LENT - (Paperback Item #97021) $12.95
IN PURSUIT OF THE GREAT WHITE RABBIT - (Paperback Item #97155) $11.95
MAGIC LANTERN - (Paperback Item #99010) $10.95
PRAYERS FOR THE SERVANTS OF GOD - (Paperback Item #87188) $9.95
SUNDANCER: A MYSTICAL FANTASY - (Paperback Item #87278) $9.95
ST. GEORGE AND THE DRAGON - (Paperback Item #87279) $13.95
THE CHRISTMAS EVE STORYTELLER - (Hardcover Item #88034) $16.95
PRAYERS FOR THE DOMESTIC CHURCH - Prayers that sanctify the ordinary events in a family's daily life. From blessings for pets to meal prayers. From thanksgiving for a safe journey to prayers for the passage of new life. (Paperback Item #88604) $18.95
HOLY FOOLS & MAD HATTERS - (Paperback Item #90778) $12.95
QUEST FOR THE FLAMING PEARL - (Paperback Item #91523) $10.95
PILGRIM'S ALMANAC: REFLECTIONS FOR EACH DAY OF THE YEAR - (Paperback Item #95237) $12.95
OLD HERMIT'S ALMANAC - (Item #97365) $15.95

KAVANAUGH, JOHN
THE WORD ENGAGED - A new collection of meditations on the Sunday readings from Scripture. Covering the Lectionary readings for cycle C. (Paperback Item #86599) $12.00
STILL FOLLOWING - (Paperback Item #98827) $16.00

LINK, MARK
MISSION 2000: B Cycle, Year II- (Item #85580) $8.95
VISION 2000: A Cycle - Praying scripture in a contemporary way (Item #85581) $8.95
BIBLE 2000 - (Item #87322) $8.95
PSALMS 2000: School of Prayer - (Item #88119) $8.95
ACTION 2000: C Cycle - (Item #95421) $8.95
JESUS 2000 - (Item #98003) $8.98
NEW CATHOLIC VISION- (RCIA Manual Item #90053) $5.95
PATH THROUGH CATHOLICISM- (Student Text Item #81936) $14.50

MOTHER TERESA
Agnes Bojaxhiu, born in 1910 in Albania, moved to Ireland in 1928 to join the Sisters of Our Lady of Loreto. Sent to Calcutta in 1929, she professed her permanent vows in 1937, taking the name "Teresa". In 1946 she heard "a call within a call" to leave the convent & live among the poor. She began "Missionaries of Charity" whose mission is to live and serve the poor, seeing Jesus in them. Her first priority was abandoned children. In 1952 she opened the Home for the Dying. Among her many foundations are a series of children's homes, homes for lepers, AIDS victims and unwed mothers.
LOVE: A FRUIT ALWAYS IN SEASON - (Item #91248) $11.95
WORKS OF LOVE ARE WORKS OF PEACE - (Item #88842) $34.95
LOVING JESUS -(Item # 98278) $6.99
WORDS TO LOVE BY - (Item #84745) $9.95
NO GREATER LOVE - (Item #90760) $21.00
BLESSINGS OF LOVE - (Item #81557) $6.99
A SIMPLE PATH - (Item #80516) $21.00
TOTAL SURRENDER- (Item #94277) $6.99
MEDITATIONS FROM "A SIMPLE PATH"- (Item #83268) $12.00
MOTHER TERESA: IN HER OWN WORDS- (Item #87648) $8.00
ONE HEART FULL OF LOVE- (Item #92240) $6.99

NOUWEN, HENRI J. M.
Henri J.M. Nouwen was born in Holland, where he was ordained a Catholic priest. Trained as a psychologist and theologian, he taught at Notre Dame, Yale, and Harvard. In 1984 he became pastor of Daybreak, a L'Arche community in Toronto. This worldwide organization provides homes for the mentally & physically handicapped. Better known in the United States and Canada than in his native Netherlands, Father Nouwen was a public speaker, retreat leader, & the author of 38 books. On September 21, 1996 he died while visiting his family in Holland.

Finding My Way Home: Pathways to Life and the Spirit
Henri Nouwen became one of the most inspiring spiritual guides of the 20th century. Culled from a life of intense seeking, these profound meditations on living, waiting, power, peace, and dying offer important insights that will inspire all who dare to travel a spiritual path. 160 pages, paperback (Item #83891) $15.95

The Dance of Life
Weaving Sorrows and Blessings into One Joyful Step
by Henri Nouwen
At the heart of Henri Nouwen's theology is the idea that the spiritual life is a process of embracing our imperfections and finding the transforming power of God at work within them. In this new anthology, Michael Ford gathers Nouwen selections to guide you through the darkness, loneliness, and turmoil of life's tough challenges. Ford taps Nouwen's profound insight into psycho-spiritual development with writings from his earliest works as a young psychology lecturer, his famous paperbacks that emerged during his days as a professor, and his prolific contributions before and after his breakdown at L'Arche. Whether you are already familiar with Nouwen's work or reading him for the first time, you will find spiritual refreshment and encouragement in The Dance of Life.
Paperback; 224 pages. (Item #84802) $13.95

My Sister, My Brother: Life Together in Christ
By Henri J. M. Nouwen
Beloved author Henri J. M. Nouwen discovered Christ in communion with others in the body of Christ. Here is a collection of his thoughts and reflections, taken from a variety of his writings, about how we can live out our baptismal call to live with and love others in the community of believers. With the simplicity and honesty for which Nouwen is known, he describes his many insights and experiences of living with and caring for his fellow Christians. Nouwen found that a common life where Christians support, affirm, and encourage one another brought him into a more profound awareness of Christ's presence, both in himself and in the world. This book includes Nouwen's thoughts on the mystery of the Eucharist, the disciplines we need to live a common life, and the strength and gifts we discover in one another. A great inspiration for all Christians seeking to live out their life in Christ with other believers. Paperback. (Item #87779) $11.95

The Only Necessary Thing
by Henri J. M. Nouwen

Throughout the forty some books that Henri Nouwen wrote and the hundreds of talks that he gave, the subject of "Prayer" runs through them all and unites them. For him a life of faith is a life of prayer. Drawn from many decades of his life, the compilation of Henri's throughts, feelings, and the struggle with prayer, reveal the core of the man and his belief that "prayer is the only necessary thing." (Item #80364) $19.95

R

eturn of the Prodigal Son


by Henri J. M. Nouwen

A story of homecoming

The beloved spiritual writer meditates on the parable of the prodigal son's return -- a powerful drama of fatherhood, filial duty, rivalry, and anger between brothers -- and its enduring lessons for Christianity.

Full-color photographs with gatefold.

Paperback

, 160 pages. (

Item #96698) $16.00
ADAM - (Item #87771) $16.00
INNER VOICE OF LOVE - Henri Nouwen's last work before his death. (Hardcover Item #83038) $18.95 (Paperback Item #80854) $11.95
HERE AND NOW - Living in the Spirit (Hardcover Item #99460) $16.95
THE WOUNDED HEALER - (Paperback Item #96466) $12.99
WITH BURNING HEARTS - A meditation on the Eucharistic life. (Hardcover Item #92295) $18.00 (Paperback Item #95707) $10.00
LIFE OF THE BELOVED - (Item #87068) $16.95 (Audio Cassette Item #72562) $18.00
LONELY SEARCH FOR GOD - (Audio Cassette Set Item #73233) $14.95
WHO WILL MOURN, WHO WILL DANCE - (Audio Cassette Item #74185) $7.95
WHO ARE WE? - (Audio Cassette Item #75019) $8.95
DESERT SPIRITUALITY - (Audio Cassette Set Item #77733) $24.95
BEHOLD THE BEAUTY OF THE LORD - (Paperback Item #80861) $12.95
AGING: FULFILLMENT OF LIFE - (Item #82365) $11.95
CREATIVE MINISTRY - (Item #82452) $11.95
GENESEE DIARY: REPORT FROM A TRAP - (Item #82517) $11.95
CRY FOR MERCY - (Item #82521) $10.95
BREAD FOR THE JOURNEY: Daybook of wisdom and faith - (Item #83407) $21.95
WITH OPEN HANDS - (Item #84402) $6.99
WAY OF THE HEART - (Item #84405) $6.99
OUT OF SOLITUDE - (Item #84655) $7.95
IN MEMORIAM - (Item #84706) $7.95
OUR GREATEST GIFT - (Paperback Item #85990) $11.00
LIVING REMINDER - (Item #86252) $10.00
LIFE OF THE BELOVED - (Item #87068) $14.95
WALK WITH JESUS - (Item #87999) $12.00
REACHING OUT - (Paperback Item #88856) $12.95
WITH OPEN HANDS - Revised Edition (Item #89909) $10.95
JESUS AND MARY - Finding our Sacred Center (Item #91437) $5.95
SHOW ME THE WAY - (Item #92159) $16.95
LETTER TO MARC ABOUT JESUS - (Item #92235) $16.00
IN THE NAME OF JESUS - Reflections on Christian leadership in the future (Item #92479) $14.95
LIFESIGNS - Intimacy, fecundity, and ecstasy in Christian perspective (Item #92607) $9.95
CAN YOU DRINK THE CUP - (Item #92871) $10.95
HEART SPEAKS TO HEART - Three Prayers to Jesus (Item #92941) $6.95
PATH OF FREEDOM - (Item #93123) $3.95
ROAD TO DAYBREAK - A spiritual journey (Paperback Item #96206) $13.95
MAKING ALL THINGS NEW - (Cloth Item #80066) $16.95
SABBATICAL JOURNEY - (Item #83000) $19.95
COMPASSION - (Item #98713) $10.95
RUPP, JOYCE
Joyce Rupp is well known for her work as a writer, spiritual "midwife", and retreat & conference speaker. A member of the Servite (Servants of Mary) community, she has led retreats throughout North America, as well as in Europe, Asia, and Africa. Joyce is the author of many articles and six books.

NEW

!


Now That You've Gone Home


Courage and Comfort for Times of Grief
Authors Joyce Hutchison & Joyce Rupp
Building on the success of May I Walk You Home? (50,000 copies sold since 1999), this collection of twenty-five stories of loss picks up where the first book left off, helping readers to navigate the bewildering landscape of grief once a loved one has died. Each story by hospice educator Joyce Hutchison is complemented by prayers and meditations composed by Joyce Rupp, best-selling author and spiritual guide. Together, co-authors Rupp and Hutchison address some of the more difficult issues that come with the loss of a loved one, including remarriage and feelings of relief/regret. 192 pages, paperback. 5x7 (Item #87053) $12.95
Walk in a Relaxed Manner
Life Lessons from the Camino
by Joyce Rupp
Simple but profound lessons that will help you travel more freely through life.

At age 60 Joyce Rupp didn't know what she was getting into when she began a 47-day pilgrimage along the Camino de Santiago in Spain. Joined by her walking friend Tom, a retired pastor, Joyce learned lessons that can help all of us travel on life's up-and-down journey with more grace and lightness. She shares them in this enjoyable recounting of her journey across mountains and valleys, cities and farms

Set Out with Hope and Enthusiasm
Travel Lightly
Acknowledge the Kindness of Strangers
Let Yourself Be Humbled by Weakness
Savor Solitude
Return a Positive for a Negative
Look for Unannounced Angels
Trust in the Divine Companion

Joyce Rupp is well known for her work as a writer, spiritual midwife, and retreat and conference speaker. A member of the Servite community in Ames, Iowa, she has led retreats throughout North America, as well as in Europe, Asia, and Africa. Joyce is the author of many bestselling books, including May I Have This Dance?, The Cup of Life, Praying Our Goodbyes, Fresh Bread, Your Sorrow Is My Sorrow, The Circle of Life, and The Cosmic Dance.
256 pages, paperback. (Item #87373) $17.00
THE CUP OF LIFE - NEW! A guide for spiritual growth. The open cup, the chipped cup, the broken cup, the blessing cup...sounds like the ins and outs of our day doesn't it? Rupp uses cup images to guide us spiritually over 6 weeks. (Item #81039) $15.95
MAY I HAVE THIS DANCE? - A month to month devotional guides, suggestion or questions to help connect the routine of our lives with a deeper communication with God. (Item #87055) $12.95
PRAYING OUR GOOD-BYES - For men or women seeking help for their prayer life at times when it's difficult to pray as one used to. For individual or group sharing. (Item #80036) $15.95
DEAR HEART COME HOME: The Path to Midlife Spirituality - Joyce Rupp shares her own mid-life journey to help her readers become more gentle with themselves & others, and to form an even closer relationship with God. (Item #81723) $16.95
FRESH BREAD & OTHER GIFTS OF SPIRITUAL NOURISHMENT - (Item #84759) $13.95
LITTLE PIECES OF LIGHT - (Item #99761) $7.95
STAR IN MY HEART - (Item #96686) $12.95
MEETING GOD IN OUR TRANSITION... (5 Part Group or Personal Guided Retreat) - (Item #91846) $32.95
BEFRIEND THE DARKNESS, WELCOME THE LIGHT - (Cassette Item #71154) $16.95
WALKING WITH THOSE WHO HURT - (2 Cassette Set Item #72933) $12.95
ALL OF LIFE IS A HOLY FESTIVAL - (Cassette Item #86898) $6.95